To serve your customers an excellent final product, you will need the best tools and machinery to match your Mokaflor coffee.
In fact, even the best coffees will not be able to express their best quality if not extracted correctly and with a good and well maintained machine. 
For this reason, we will support you in choosing the best bar equipment, thanks to the support of our partners from some of the most important coffee and espresso machine companies in Italy.
From the espresso machine, to the coffee grinder to the purifiers and technical information on maintenance, cleaning and setting, we will help you choose the best equipment for your coffee shop and business.
Having built long lasting relationships with our espresso machine partners worldwide, we are able to provide you contacts and machinery support in most of the countries across the globe.
Furthermore, by becoming a Mokaflor customer, in addition to having free access to all Espresso Academy coffee and barista courses, you can participate in technical maintenance and repair courses for espresso machines, where we will teach you and / or your staff all about: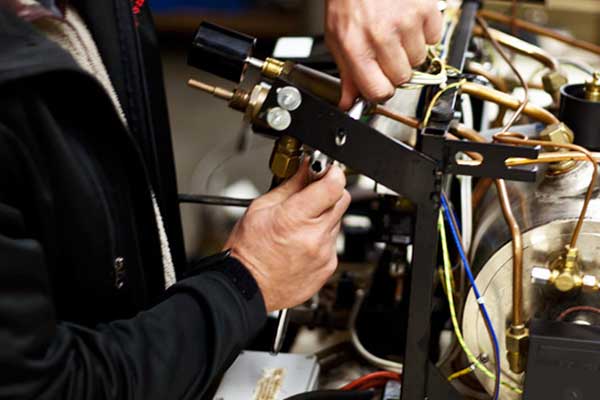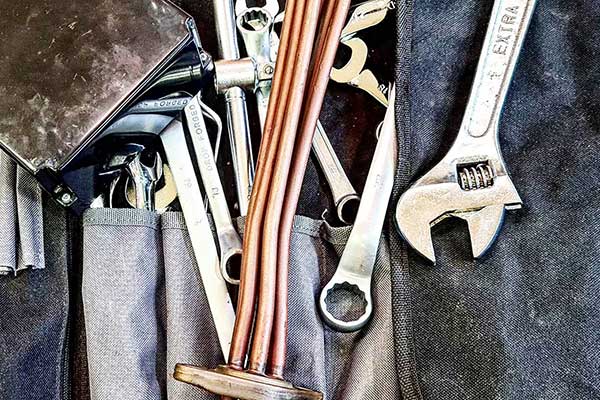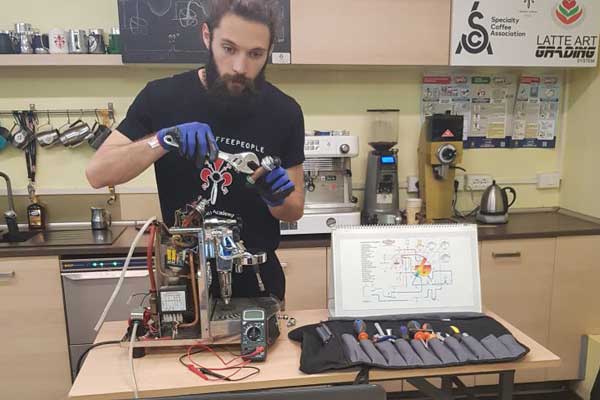 FIRST INSTALLATION
The different types of machines: lever, heat exchange, Faema E61 Model, double boiler and multi boiler

Installing a new machine: wiring and tubing

How to regulate the temperature and pressure of a professional machine

Extraction profiles

Setting the volumetric dose in semi automatic machines

Types of filters and competition shower heads

Introduction to the characteristics of water: measuring TDS, Hardness and Alkalinity
SOLVING THE MOST COMMON PROBLEMS
Problems that depend on temperature and pressure

Basic troubleshooting

Steam Wands
ORDINARY AND EXTRAORDINARY MAINTENANCE
Daily maintenance

Descaling

How to pull and replace shower heads and gaskets
THE COFFEE GRINDER
Types of coffee grinders ( on demand, dosing grinders, flat or conical burrs, steel or ceramic)

How to replace old burrs in a grinder
THE HOME MACHINES
Coffee in capsules machines: the different standards (Nespresso, Lavazza, Saeco and other hybrids) , their maintenance and the most common problems.

Paper pods machines, standards and troubleshoots

Superautomatic machines: coffee grinder and integrated espresso machine

Different models, maintenance and more common problems