Our Espresso Machine – Unico Splendor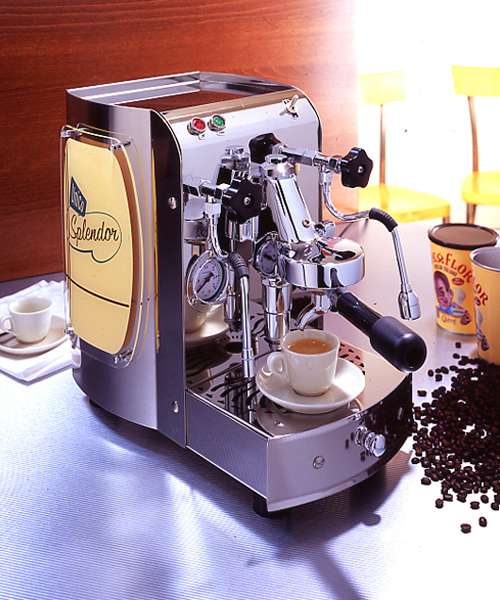 Important detail: the machine can be used both with grounded coffee and with the modern pods system.
The Unico Splendor luxury coffee machines and matching coffee grinders are all made in the same style, quality and level of finish, built entirely in steel and brass.
The rounded, classic lines are all created with invisible welding and laser perforated grilles. The technical quality of machines with this level of style cannot be any less. The extraction group is the same as that of the legendary E61, the gaskets are made to last and the water softening system guarantees protection from the worst enemy: limestone.
The technical features of the machine are the following:
Professional-type infusion-based espresso coffee machine

Electro-thermal and hydraulic system consisting of boiler, heat exchanger, pump and internal tank

Steam wand and hot-water wand with rotating-type control-knob

Coffee delivery group made of solid brass with lever-operated mechanical control, 2 positions + pre-infusion, with micro switch for pump control

Autonomy: 50 medium-size coffees approx

Average delivery time: 25 seconds approx

Pre-arrangement for application of coffee-pod infusion adapter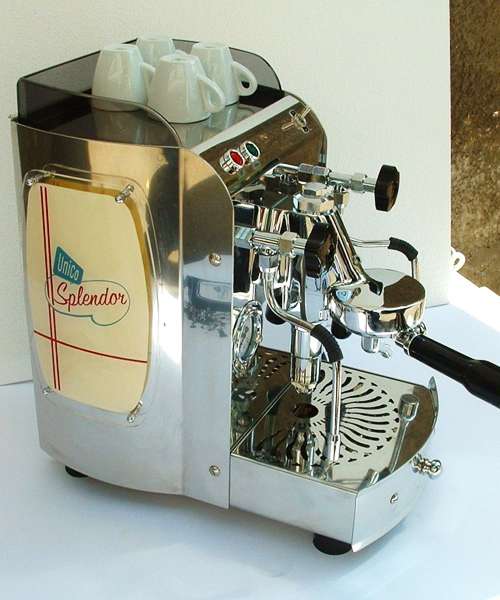 Request more information about Mokaflor products