100% Arabica Nero

- Bernini Black Blend
A blend of the highest level, bordering on the speciality world, composed of famous cafes, such as Honduras Marcala and Santo Domingo Barahona.
The 100% Bernini Arabica blend is one of the great excellences of the Mokaflor catalogue, a blend in which the "commercial" coffee is very close to the speciality level, with a high finesse of aromas and cleanliness in the cup.
How
we choose, roast and taste
this coffee
This blend is composed of the Brazil high-grade Gr 2 17/18.
In the case of commercial Brazilian coffees, this is practically the highest level of selection.
The varieties that compose it are mainly Catuai and Caturra, from the Bourbon family, capable therefore of expressing floral notes and marked sweetness, sweetness that is also enhanced by the natural processing, which tends to leave in the bean many sugars naturally contained in coffee.
Furthermore, this blend is composed of Honduras Marcala, of bourbon variety, therefore more fruity and Santo Domingo Barahona supremo and Costa Rica Pacifico Sur, which also add a pleasing acidity.  As coffee speciality experts will have noticed, the areas from which these coffees come are among the most suitable in the world for the production of high-level coffee.
You want to offer this coffee in your bar?
From the experience of our tastings, we recommend to prepare this blend using a dose of 7.5gr to obtain an espresso of 15/16gr in 25/30 seconds.
These parameters, with a water temperature of 94°C allow you to extract a cup of espresso with a good hazelnut-colored elastic cream tending to reddish, and in many cases, you will also find darker brown stripes. The nose reveals sweet, fruity and floral aromas.
Excellent sweetness and acidity complex but very balanced. The body is creamy, enveloping and the aftertaste is well persistent and elegant.
Available in the following formats:

Bag
3kg, 1kg, 500gr and 250gr
Vacuum Bag 
250gr vacuum ground coffee
Doypack Packaging
Our new 250 gram stand alone doypack bags with valve. This completely recyclabe, aluminum-free and resealable packaging is ideal for the retail distribution.
Which coffee it is composed of :
Brazil Alta Mogiana franca Gr 2 17/18
Method: Natural
Variety:  Catuai – Caturra
Honduras Marcala SHB
Method: Washed
Variety: Bourbon – Catuai
Santo Domingo Barahona Supreme AA
Method: Washed
Variety: Typica
Caturra Costarica Tournon SHB Pacifico Sur
Method: Washed
Variety: Typica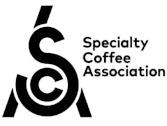 This blend was created in collaboration with the trainer SCA Gabriele Cortopassi.

Our coffees are designed, roasted and evaluated by the Espresso Academy team.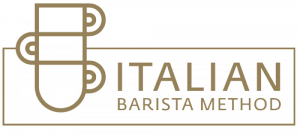 Our company is a technical sponsor and official coffee of the Italian Barista Method.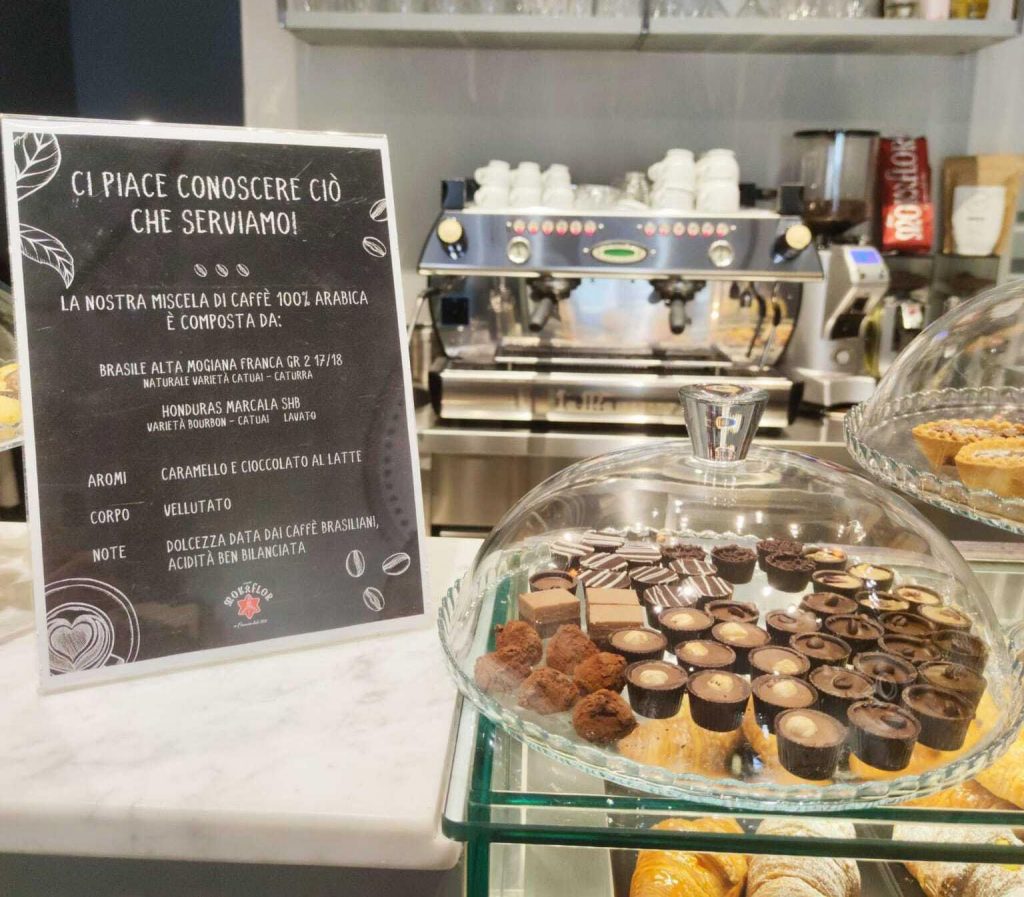 We help you
to present this coffee
in your bar!
At Mokaflor we know that a coffee, like other products, should be offered at its best,
we must tell him our quality!
That's why we support you in the presentation of your coffees. With us panels, counter and table displays where we tell the quality of the mixture. Also training courses for your staff and training videos!
Torrefazione Mokaflor Srl