100% Arabica Nero - Black Blend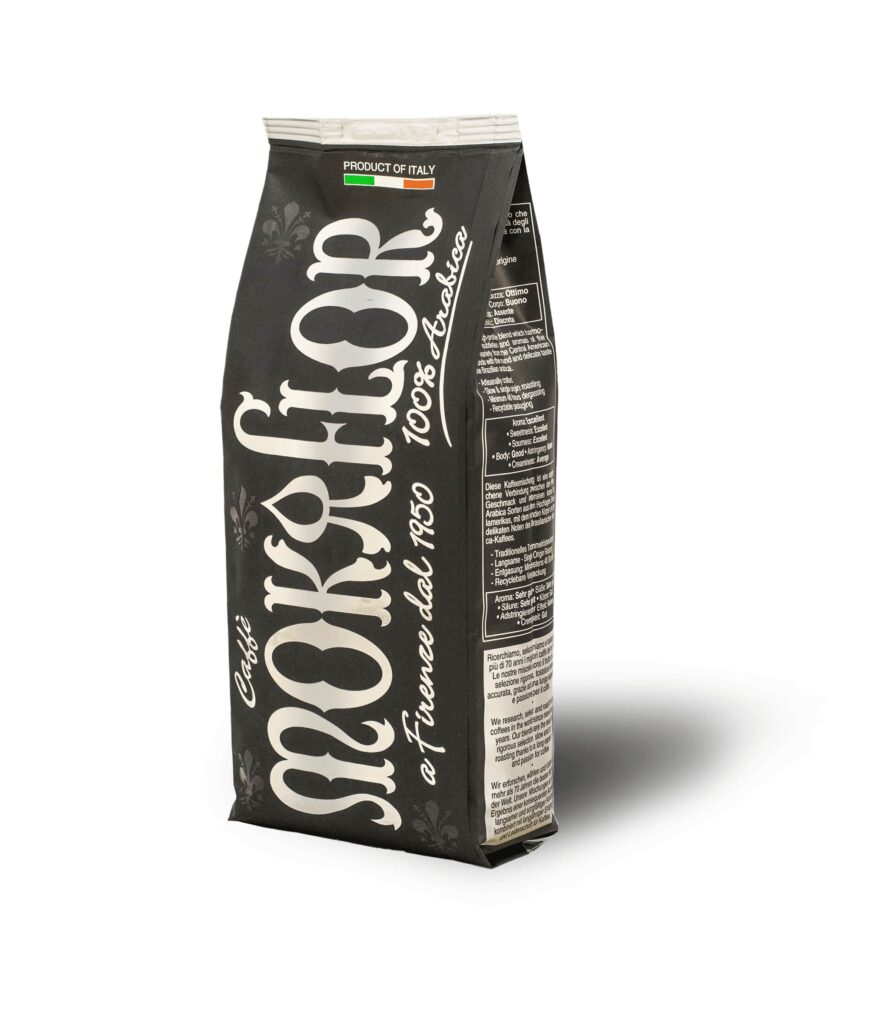 A delicate blend with a high quality profile which harmonizes the fineness and the aromatic quality of the Central American washed Arabica of high plains, with the natural full body of the Santos Arabica. When tasted, this blend reveals a pleasant note of freshness and a chocolate aftertaste.
The result in a espresso extraction at 93°C of 25 ml in 26 seconds and with an average degassing of 60 hours, is a hazelnut coloured cream with marked nuances. The Mokaflor Nero Blend has a balanced acidity thanks to the high percentage of African Arabica coffees, with a great balance between sweetness and bitterness.
Scents of cardamom, vanilla and tobacco.
This coffee is also perfect for brewing methods such as the V60 or Aeropress.
Units of 250gr and 1000gr
Request more information about Mokaflor products
The new Mokaflor 250 grams doypack packaging!
Our new 250 gram stand alone doypack bags with valve.
This completely recyclable, aluminum-free and resealable packaging is ideal for the retail distribution.
Discover all the features of the new 250 gram doypack packaging!
Torrefazione Mokaflor Srl