Eight steps: this was the distance between the first small shop where our roasting company was founded in 1950 and Piazza della Signoria, the heart of Florence!
Today we roast coffees from all over the world and export them to more than 40 countries, with 3 different product lines.

The first and probably most important step is a good selection of the raw coffee from the coffee plantations. We then use a slow and discontinuous roasting method which is the best way to maintain the good oils and fats of the green beans, without burning them like they do in fast industrial roasting methods.
With the slow and discontinuous roasting method we also have the possibility to directly influence the procedure if some changes have to be done. The roasting takes longer, but the result is a better quality. Find out more by watching this video The third step, is to leave the coffee to de-gas for a couple of days (usually from 48 to 60 hours after roasting) before packaging.
Our range of products (more than 50 references) is very broad and includes not only coffee but also merchandising and tools in order to meet all necessities of bars, restaurants, hotels or home consumption.

We also strongly believe that, in order to make a good coffee, you need the best knowledge. This is why in 2009 we´ve founded the Espresso Academy, a school for barista, roasting and all topics related to the world of coffee, which now counts over a thousand students per year. Check out more about the Espresso Academy by clicking on this link.
The many years of experience in the world of coffee have also, unfortunately, brought us to learn a lot about the working conditions of many people in the producing countries. This is why we give a lot of importance to our FLO Fair Trade certifications, together with the Q Certifications for our organic coffees.
Last but not least, we try to give you as much information about the product as possible in order to have an easier and clearer overview when choosing your coffee.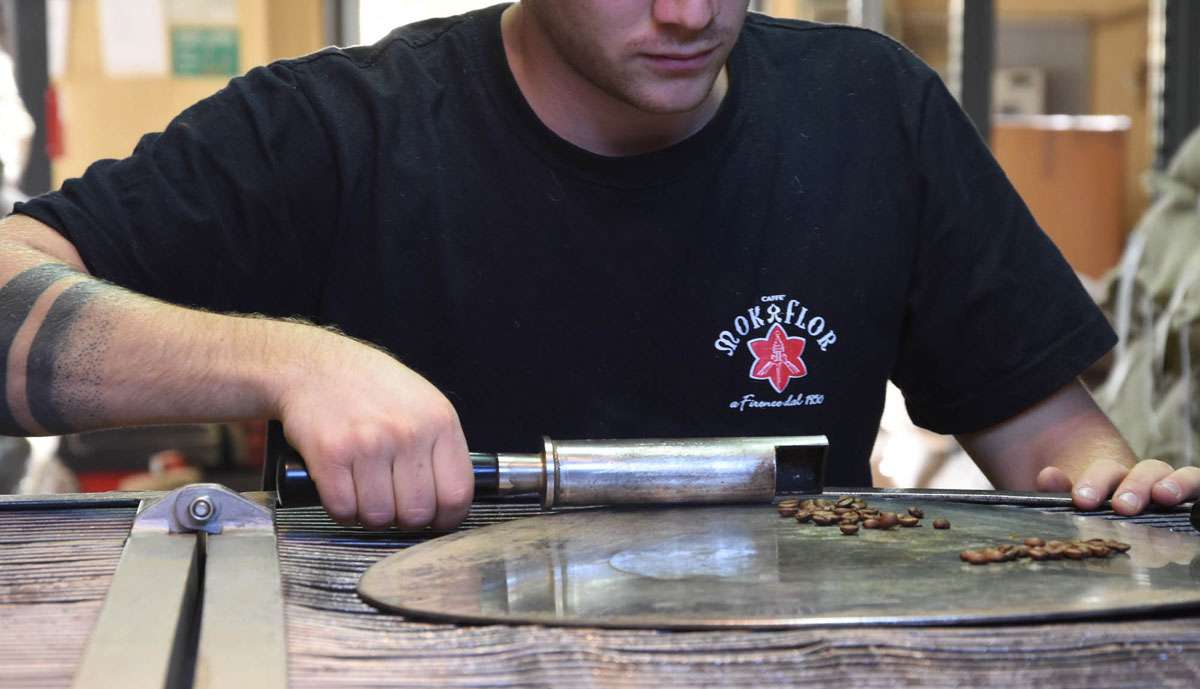 Request more information about Mokaflor products