Our XMAS Blend is finally back with the new 2019 edition! Let's get into the festive mood and celebrate Christmas with a very special blend! 
This special Christmas blend is available as a limited edition and has a magical touch. Its aroma reminds us of everything christmassy: butter biscuits, dry fruit, chocolate, candied orange and spices.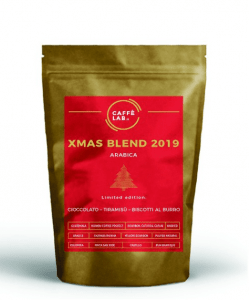 The Xmas blend is the second specialty and first limited edition coffee blend created in our laboratory. For this blend, we've chosen three high level farm coffees, all Organic/Bio and Fair Trade certified.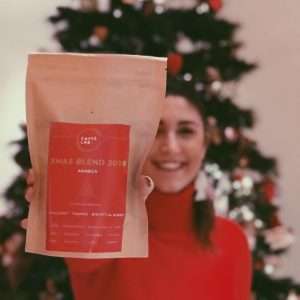 This Christmas limited edition is made of three different Arabica varieties and is available only in the month of December. Its Christmas aroma is perfect for espresso but also very good when prepared with the Italian moka. It's composed by the following varieties: 
Indonesia, Sumatra Gayo Higlhand

– Bourbon,Timtim – semiwashed/triple picke
Messico Jaltenango Chiapas, Finca la Chicarras SHG

– Caturra, bourbon- washed
Colombia Tolima, Finca la Lindura

– Bourbon, Caturra, Castillo – washed
You can try the XMAS Blend 2019 here! And still looking for a present for your family or friends? Check out our Christmas gift boxes!