We believe that every time of the year has its ideal coffee blend depending on its aromas and intensity, both for home use or at the bar.
In fact, Starbucks was amongst the first to launch Christmas Blends in their assortment around the mid-eighties.
Also thanks to them, has this trend spread more or less all over the world and nowadays most of the big coffee chains offer different blends and recipes based on the seasons.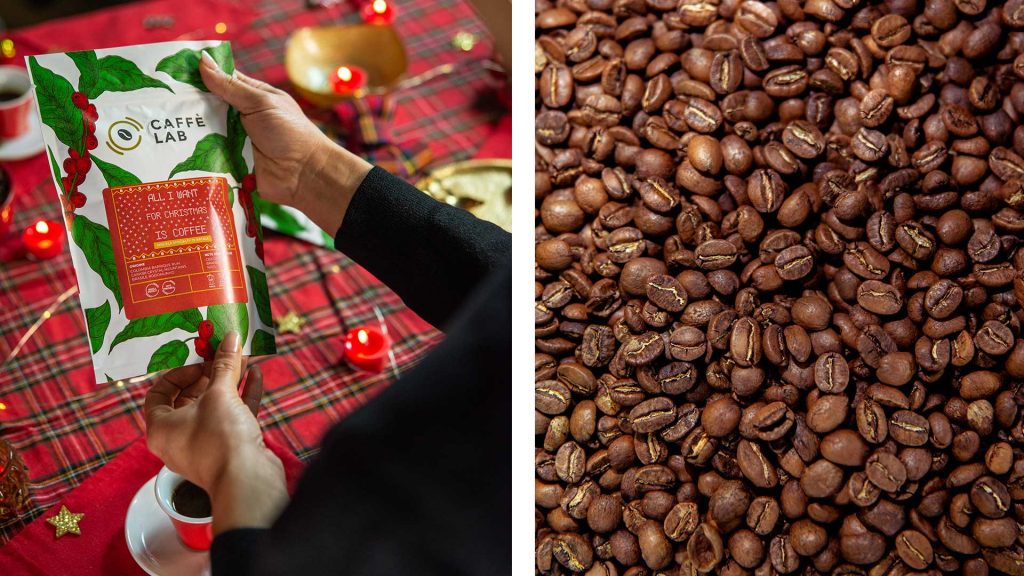 These blends have had further diffusion in recent years thanks to the arrival of specialty coffees, roasted in small batches with micro-roasters, allowing for a better and faster roast-profile of each coffee.
"All I want for Christmas is coffee" is this year's Christmas coffee blend and is made by our team of coffee experts and roasters.
The characteristics we look for are those of a hot, chocolaty and creamy coffee, perfect for the month of December. A delicate aroma of ginger and cinnamon, to sweeten up these cold days and keep us warm in this cold weather.
This coffees' light aftertaste of brandy is given by the Colombia Barrique Rum fermentation, aged in Rum barrels for 3 months, and ideal for this time of the year and great to enjoy after a meal with family and friends. To create the base of this blend, we've used the great body of our Brazil Rodomunho, a truly fantastic specialty coffee with a delicate chocolate aftertaste, processed with the natural method.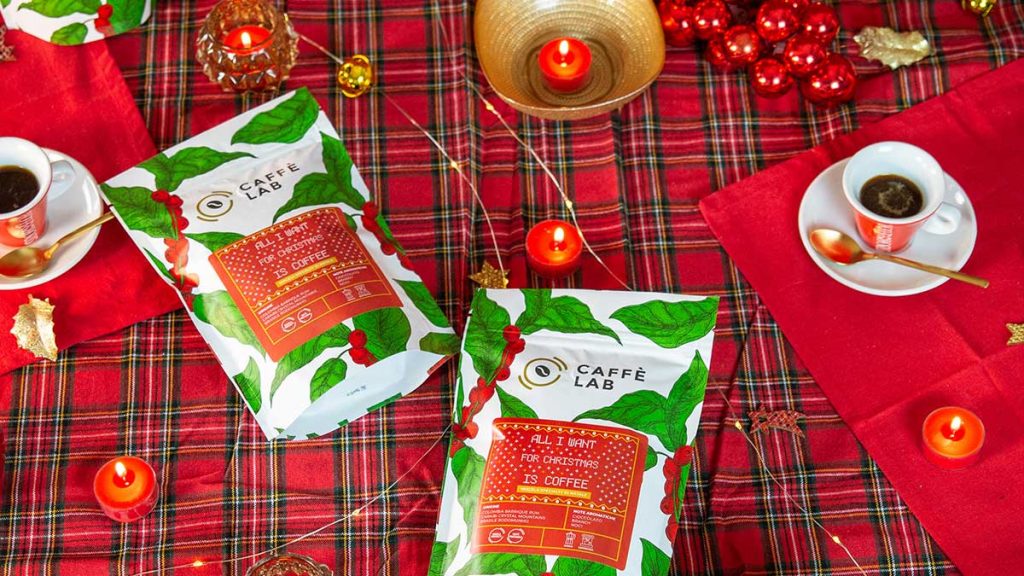 Last but not least, we've included our Caribbean Crystal mountains, a washed Arabica with interesting notes of dried fruit.
With our specialty coffee laboratory, Caffelab our aim is to create limited edition specialty coffee blends for all seasons!
Our "limited edition" blends have been growing every year. Purchased both by private individuals, who choose them as a gift and by baristas that decide to offer special coffees for specific times of the year.