Do you need new ideas to attract customers? Here are the 6 new business trend ideas from around the world for restaurants and bars! 
We all know it well: the Uber Eats food delivery service. In January, Uber released its report with the statistics for the most requested and ordered foods by users in 2019. In addition to the statistics of the best-selling foods, it also presents new and innovative business ideas. Taking a look at the collected data allows us to have a forecast on the trends to be expected this year in the restaurant business.
Anyone who has doubts about whether this research is reliable or not, or if it was created to receive attention by the media, must bear in mind that companies such as Uber Eats, Deliveroo, etc. make their profit with deliveries. Therefore, the better they target the wishes of their customers, the more they earn! Are you thinking about creating a delivery service or are you forced to do it because of COVID-19? Read this article for more information! 
The results of Uber Eats' research showed that those who order food at home increasingly opt for vegetable-based dishes, as well as soups. According to research manager Jeanette Mellinger, customer preferences are shifting towards those foods considered sustainable and healthy. The trend highlights a greater ecological sensibility of society. This focuses on the quality of the product above any other factor, such as price or quantity.
The Uber Eats report highlights six main business ideas, which inspire us and give us the opportunity to develop further in 2020, especially during this critical time in which many bars and restaurants are forced to do home deliveries, following the COVID-19 pandemic.
1 – Being 'Green'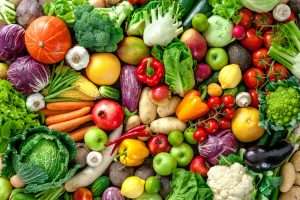 Within bars there is also another growing consumer request: the alternatives to milk. Customers prefer lactose-free products and look for substitutes to cow milk such as soy or almond milk.
In addition to the type of food offerings, another aspect emerges from Uber Eats' research: the population increasingly gives importance to sustainability. It means that restaurants and bars, which offer glass or recycled paper containers, trying to avoid disposable plastic, are among the customers' favorites.
The growing ecological sensibility of the population which has emerged from this research therefore shows: all businesses that include eco-sustainable commercial policies in their agenda (sales, marketing and / or communication) are usually preferred to those which still use one-way plastic materials.
2 – Asian cuisine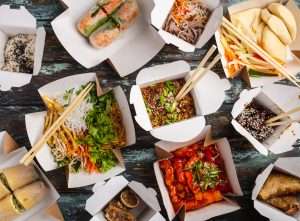 Uber Eats statistics also show that Asian foods are very popular! Dishes such as sushi and ramen, but also takoyaki, udon and kimchi (a Korean cabbage dish) occupy a place of honor among consumer preferences, both for the exotic character and for the particular flavors of some products. Asian cuisine also tends to be very rich in protein and is therefore considered very healthy!
An unofficial but emerging trend is that of Asian patisserie: Uber Eats indicates that a growing number of customers order Korean and Japanese sweets, such as dorayaki (similar to pancakes), the famous Japanese cheesecake or the 'pineapple bun' (pineapple-shaped sweet bun).
3 – Instagram dishes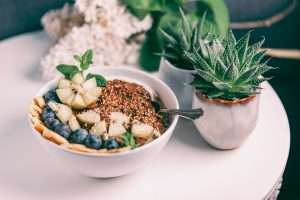 The Uber Eats report identifies another trend, born with the advent of social networks. Customers prefer those dishes and foods considered pleasant and aesthetic to the eye. In other words: "instagrammable" food.
It is therefore true that, 'the eye also wants its part'. With the growing of Instagram & Co., the popularity of aesthetically pleasant foods is growing rapidly. An example is that of the 'star fruit', a must-have decoration for food bloggers.
Therefore, even in the world of coffee and bars, the image plays a fundamental role. The importance of techniques such as Latte Art and all types of creativity related to packaging, delivery and general aesthetics of the product, are increasing exponentially. The correct presentation has become an essential element for gastronomy!
4 – Mocktails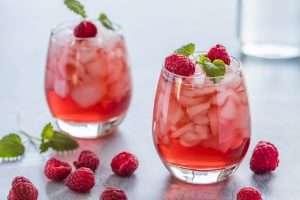 The news this time does not come from Uber Eats, but from its competition, Yelp: non-alcoholic cocktails are growing in popularity and more and more bars offer delicious and alcohol-free drinks such as juices, extracts and infusions.
Born in the U.S. but spreading rapidly also in Europe, the mocktail (a fusion of the two words 'cocktail' and 'mock', which means 'fake') is based on the reinterpretation of classic cocktails, but strictly alcohol-free. This trend also heralds the growing attention of consumers to their health. Many bar managers are taking the opportunity to include a selection of soft drinks into their assortment.
We therefore recommend bar managers to choose a list of four or five mocktails for their menu, inspired by the great classics, such as gin tonic, Americano or long island. 2020 could be the year of the non-alcoholic aperitifs! 
5 – Space and light
While ten years ago cocktail bars were mostly small rooms, often poorly lit and with a minimum number of seats, now most of the clubs are opting for larger, open and bright locations. The bar counter is being reduced to a minimum and instead the table space is enlarged. Cocktail bars which were born in basements or structured on several floors, are being replaced by larger open spaces, perhaps on one floor, with windows and a little outside space.
6 – The alternatives to coffee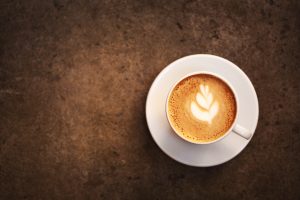 A growing business is definitely that of coffee. Coffee is one of the favorite drinks in the world and is available today in an incredible number of flavors and varieties. Nowadays in bars, you can find dozens of options to choose from, from the most classic to the most innovative ones such as the "coffee cream", a must for Italians! 
Another coffee-based drink that truly conquered the world in 2020 is cold brew. In addition, organic coffee and all those drinks made from lactose-free milk are increasingly seen as a trend. A growing business is also that of takeaway coffee: Many customers favor bars which provide a wide choice of reusable or eco-friendly cups. Here it is useful to remember what we have already said before about the importance of sustainability! 
We therefore also recommend this strategy as it not only aligns with winning the trust and friendliness of a clientele who is interested in the eco-sustainability of a product, but we also strongly believe in the future of an economy that focuses on the well-being of the environment and the planet!