Caffèlab around Italy, with our coffee experts!
If you came by via Torino in Milan, you will have had the chance to taste one of our brand new specialty coffees of the Caffèlab line!
Thanks to the partnership with La Sassellese, our coffee expert and Espresso Academy trainer, Ilaria Nocentini served the BRAZIL MIRTILO and KENYA GAKUYUINI with a Chemex brewing extraction!
The same happened during our event in Genoa, at the Porto Antico a few weeks ago, with our trainer and coffee expert Helena Oliviero. Below some photos of the event!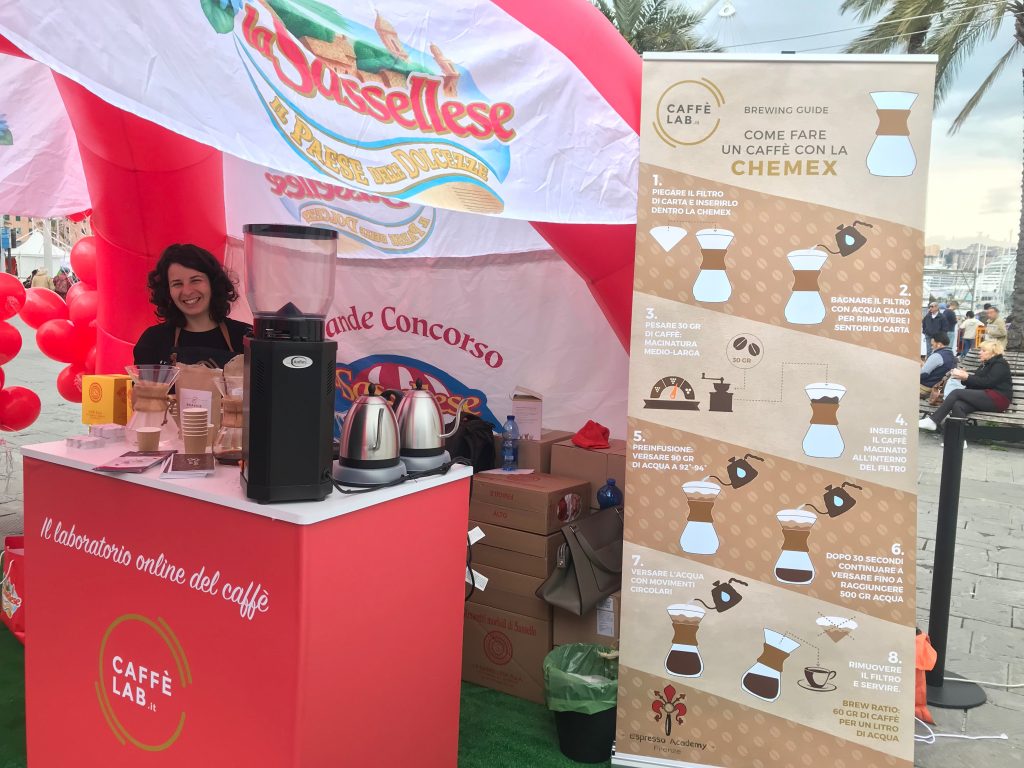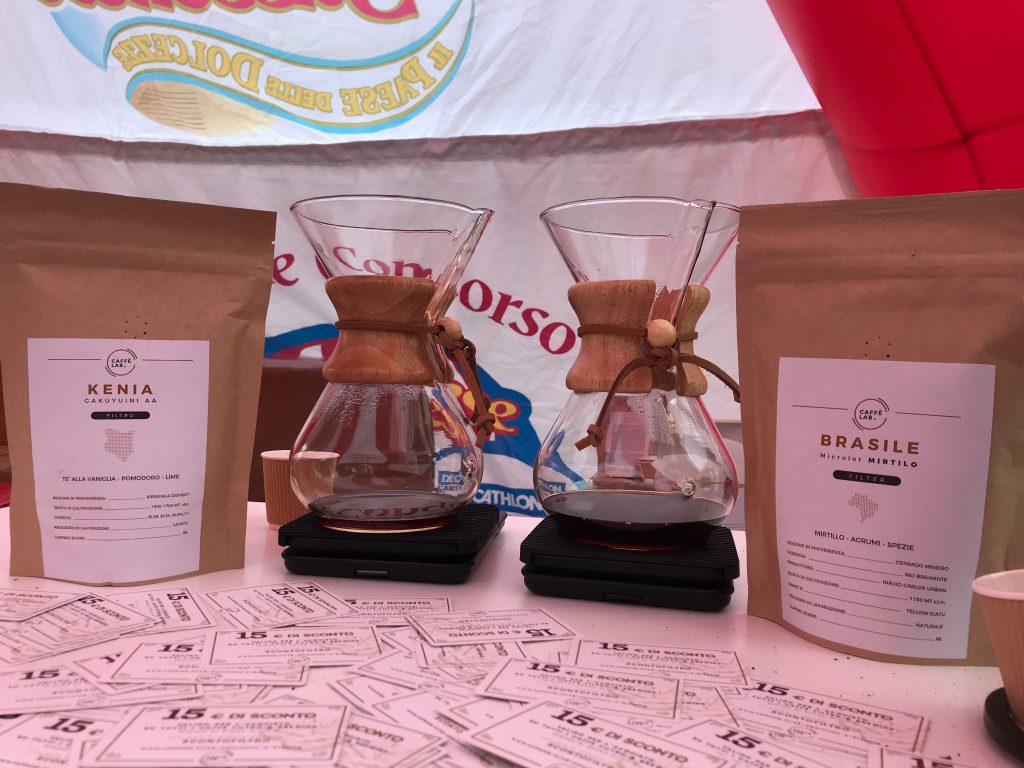 BRASILE MIRTILO
The Fazenda Rio Brilhante is located in the Brazilian region of the Cerrado
Mineiro at an altitude of 1150 meters. s.l.m.
It takes its name from the numerous springs in the area that flow into a river with crystal clear waters used for irrigation.
The Mirtilo microlot, of the Yellow Icatu variety, received 88 points assigned by the Specialty Coffee Association (SCA). It is processed with the natural method and is characterized by a high aromatic profile.
In fact, in the cup we find very intense fruity notes reminiscent of wild berries, citrus fruits and pleasant sweet spices.
KENIA GAKUYUINI
This coffee has sweet and citrus aromas that recall vanilla and orange peel.
It has a score of 88 points assigned by the Specialty Coffee Association (SCA). Moreover, it has the classification of "AA" which is the highest score for coffees from Kenya.
The Gakuyuini washing station is located at 1,600 meters above sea level and collects the drupes from small landowners of the southern slopes of Mount Kenya, which constitute the Thirikwa Cooperative.
The farmers manually select the most mature cherries that arrive at the Gakuyuini washing station on the same day of the harvest.
Here, once selected by hand to remove impurities, the drupes are de-pulped and fermented in tanks for 12-16 hours. The coffee is washed with river water to remove all traces of mucilage from the parchment after fermentation. Then it is dried on suspended beds.
Discover all the other specialty coffees of the Caffèlab line, here and follow us to be updated on the upcoming Caffèlab events around Italy!