How should the espresso cups be placed on the cup warmer of the espresso machine? This question has always caused interesting discussions on the subject.
Let's start with a few basics. The cups must be kept dry and warm in order to maintain the temperature and the nice color of the espresso cream longer. For this reason we usually place them on the cup warmer grill located on the top of each espresso machine.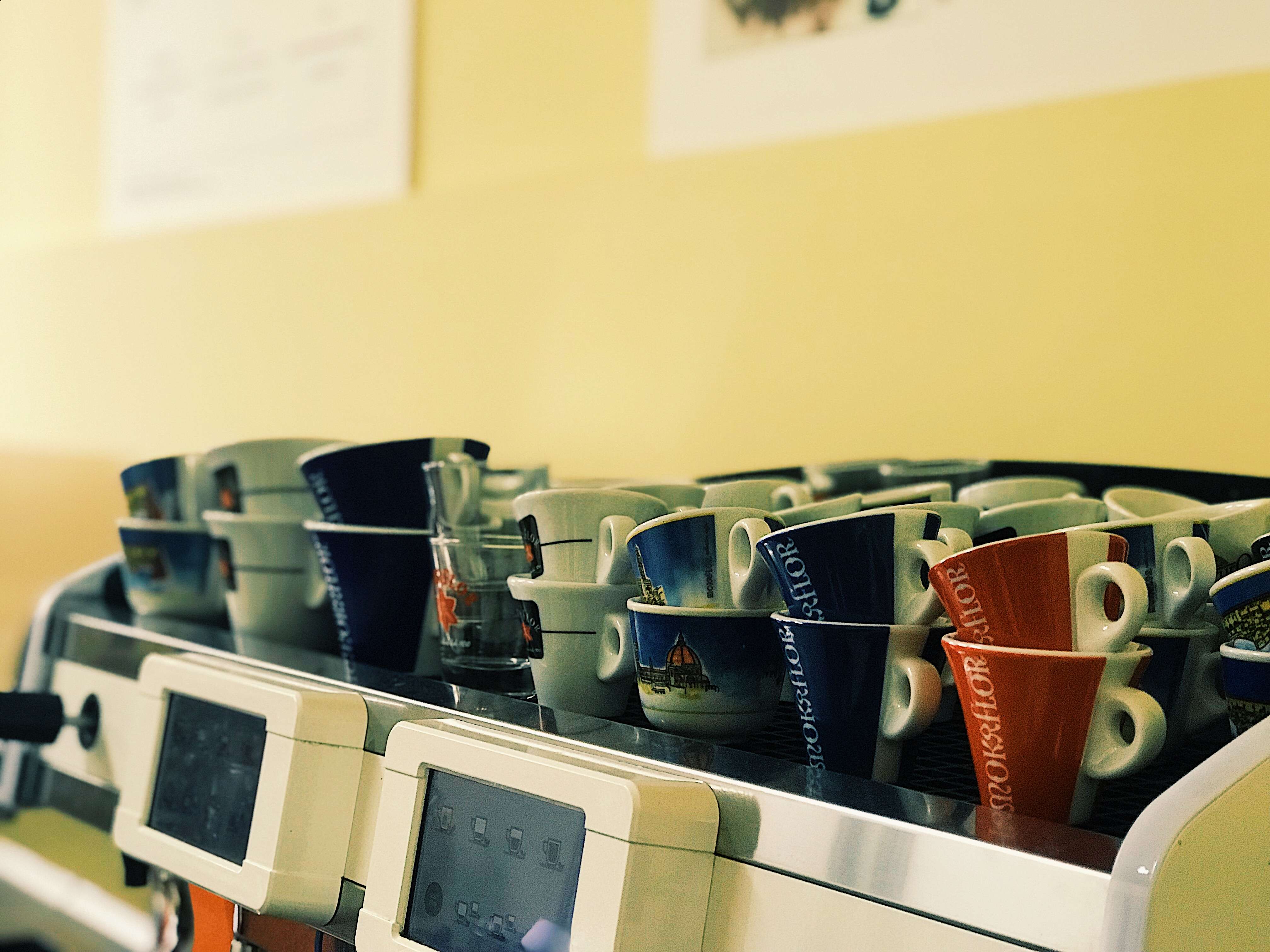 We suggest stacking up to two cups in rows, to always guarantee the ideal temperature.
Which way are we going to put them away?
We strongly recommend that you place them upwards, as you can see in the picture above. In this way the espresso will stay warm but you won't burn your mouth during the tasting.
What about dust?
Even if through heat, dust tends not to deposit on the cups, and therefore there are no hygienic problems, we recommend turning all the cups at least once a day. Furthermore, it is important to keep an appropriate number.
Clearly, we don't have to remain without any cups, but there shouldn't be too many. If we leave the cups on the bottom of the machine for many days, we will find them covered in dust, whichever way we put them.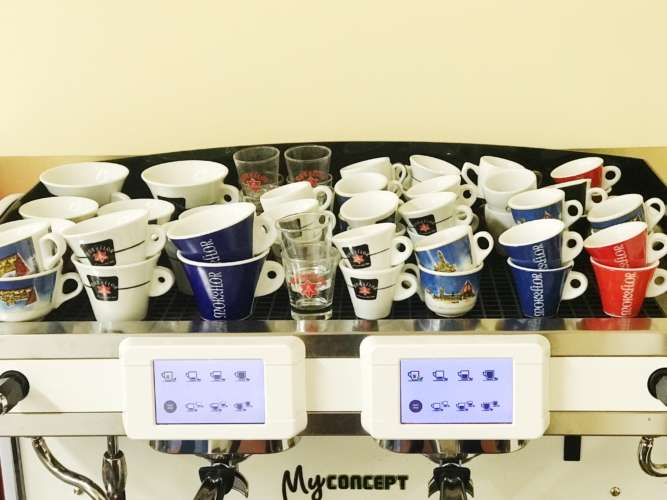 How often should the cup rack be cleaned?
At least once a week. Unfortunately only a very few bars perform this type of cleaning with this frequency. For many it is performed monthly, but there are many bars that only clean it once a year (for summer closure for example or when they replace the machine with a new one). It's important to pay attention to the hygiene, as much as the direction in which we should store the cups.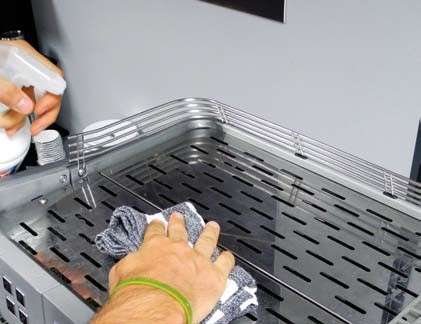 Therefore, according to the above mentioned points, we definitely suggest storing the cups upwards. In this way we will certainly have less contamination of the coffee, instead of placing them with the edge in contact with the grid.
What do you think?

Find out more about our Espresso Machine Maintenance Courses of the Espresso Academy, here!