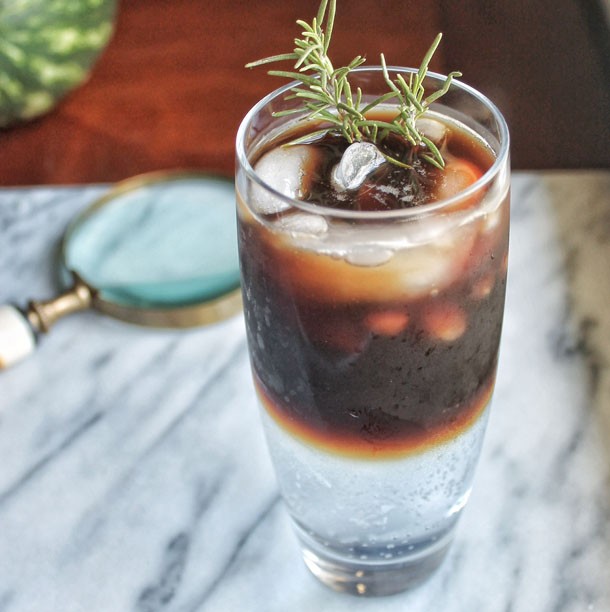 If you ask for the best friend of Tonic Water, then it would probably be called Gin. But what if were to tell you that the bitter, citrus taste of the Tonic, can be perfectly combined to our beloved Espresso? Today we`ll have a look at the recipe for Espresso Tonic! A drink that is currently spreading all over the world!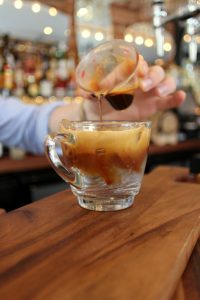 The Espresso Tonic first appeared in summer 2016 in some coffee shops in the United States as a refreshment from the summer heat.  Within just a few months it spread out all over the world especially thanks to Instagram and the hashtag #espressotonic. In Italy and many other European countries, this drink can be found in some particularly innovative cafés, which are particularly successful in the summer months when the demand for coffee is always noticeably reduced.
How is a good Espresso Tonic made?
The ingredients are quite simple:
1 cup of double espresso
Tonic Water: 200 ml
4 ice cubes
1 lemon
First, the ice cubes come into the glass, on which you then pour about ⅔ of Tonic Water.
It depends a little bit on which Tonic Water you choose and what taste result you want at the end.
Slowly pour the espresso on the tonic.
It is up to you whether you prefer the lighter mixture with just one espresso and thus less caffeine or the stronger one with a double shot.

Which coffee is best?
We suggest a single origin coffee (check out our range of single origin coffees of the Chiaroscuro line) or you can choose a rather sweet and aromatic Arabica blend (like the 100% Arabica Bernini blend, for example) which tastes great with tonic water.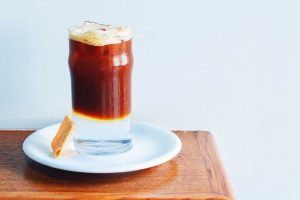 The result is also very nice to look at, since the Espresso creates a nice foam in combination with the carbon dioxide of the tonic water.
You can then choose between putting a slice of lemon or orange on the glass rim and enjoy! 
Source: ilcaffeespressoitaliano.com