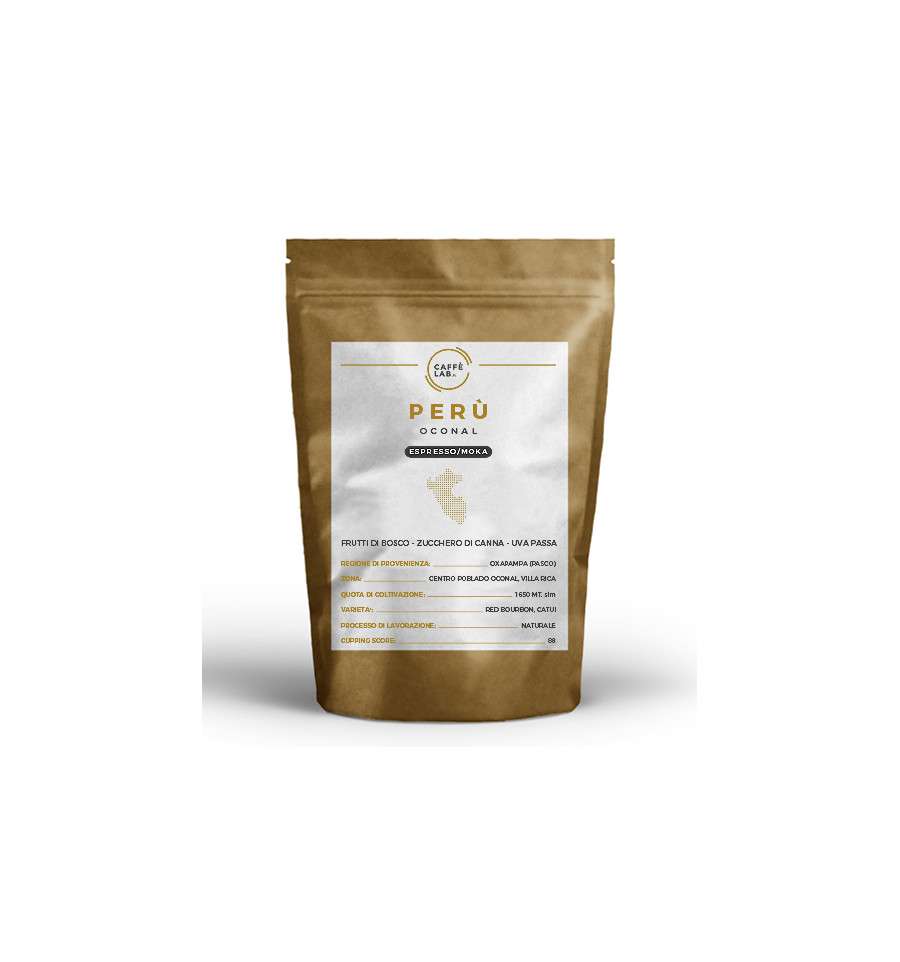 This Specialty Coffee is grown on the Oconal hills under the shade of Inga Pacay, Ulcumani and Eucalyptus trees. Jose, the producer is an extremely passionate farmer who's running, for several years, the family Finca and has begun to produce not only washed coffee but also Honey and Natural as this exceptional lot.
The drupes, after rigorous selective harvesting, are further selected through a wet mill process (through floating all the defective or non-compliant drupes are eliminated.)
After an anaerobic fermentation process of 12-15 hours, they are then put to dry in very thin layers on raised beds in a ventilated area and without direct light. Once the optimal drying point has been reached, the beans which are still covered with the dried, are collected in jute bags and left to mature in the warehouse for a few weeks.
In the cup you'll find aromas of red fruits and raisins. A medium acidity gives sweet notes of wild berries and raw cane sugar.
The body is creamy and well balanced and in the aftertaste there's a liqueur note of Cognac.
When tasted in cupping according to the SCA protocol, this coffee scored 88 points.
The Seven Elements
The Seven Elements is the new project of 7Elements Peru, the NGO born in the Oxapampa region, which has been active for a long time in the area to support the indigenous Yanesha community with social and training projects, to teach how to cultivate the land according to permaculture techniques that provide for an argroecological management without any type of pesticide, herbicide or unnatural fertilizers.