December and this cold weather make us want to prepare some Christmas coffee-based drinks! Discover our 3 favorite recipes that will immediately groove you into the Christmas atmosphere.
Irish Coffee with Baileys
What would Christmas be without Irish coffee? This drink was invented by the Irish chef Joe Sheridan who created it in 1943 to warm cold guests on one of the first international flights between Ireland and the United States. The seaplane flight had to turn back due to bad weather. Among the passengers was also an American journalist from San Francisco who wrote an article and thus made this drink famous all over the world!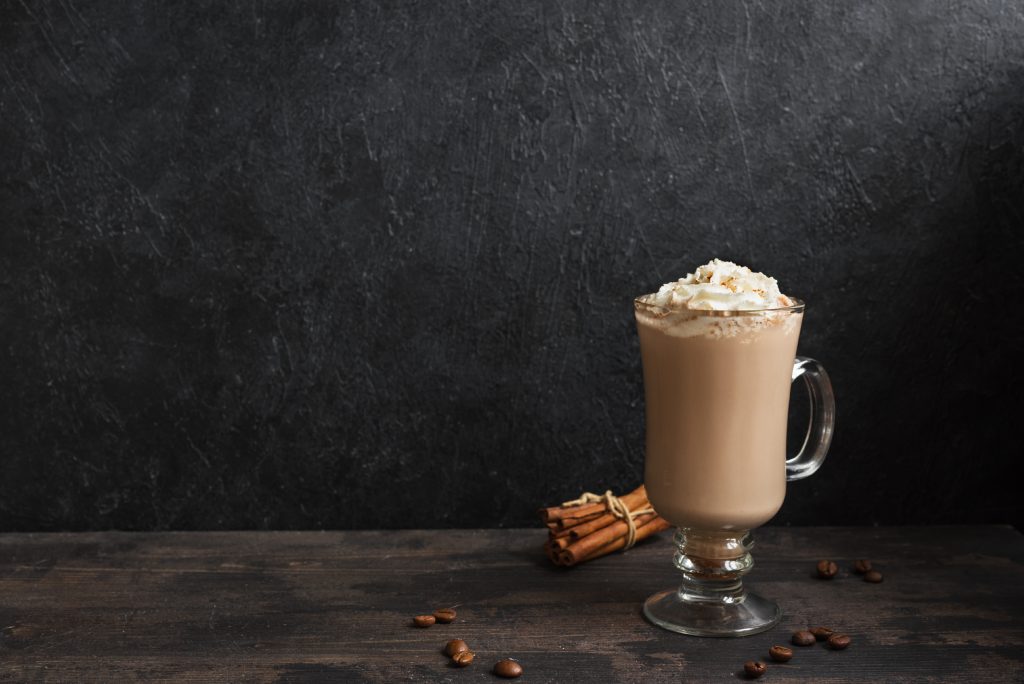 Irish Coffee Recipe with Baileys
Pour the cold chocolate cream into a glass. Prepare an espresso (or coffee with the Italian moka). It is recommended to use a coffee with a light body and sweet aromas such as our 100% Arabica Mokaflor Nera blend.
Then add the Baileys and as a last layer add the milk that you have whipped as for a cappuccino. Finally you can decorate with chocolate flakes.
Christmas coffee delight
In winter, we immediately think about beverages based on hot chocolate, coffee and whipped cream. But from November, at least in the Northern Hemisphere, we can also go back to enjoying one of our favorite fruits: the Orange!
So why not combine all the above mentioned ingredients to create this wonderful Christmas coffee delight?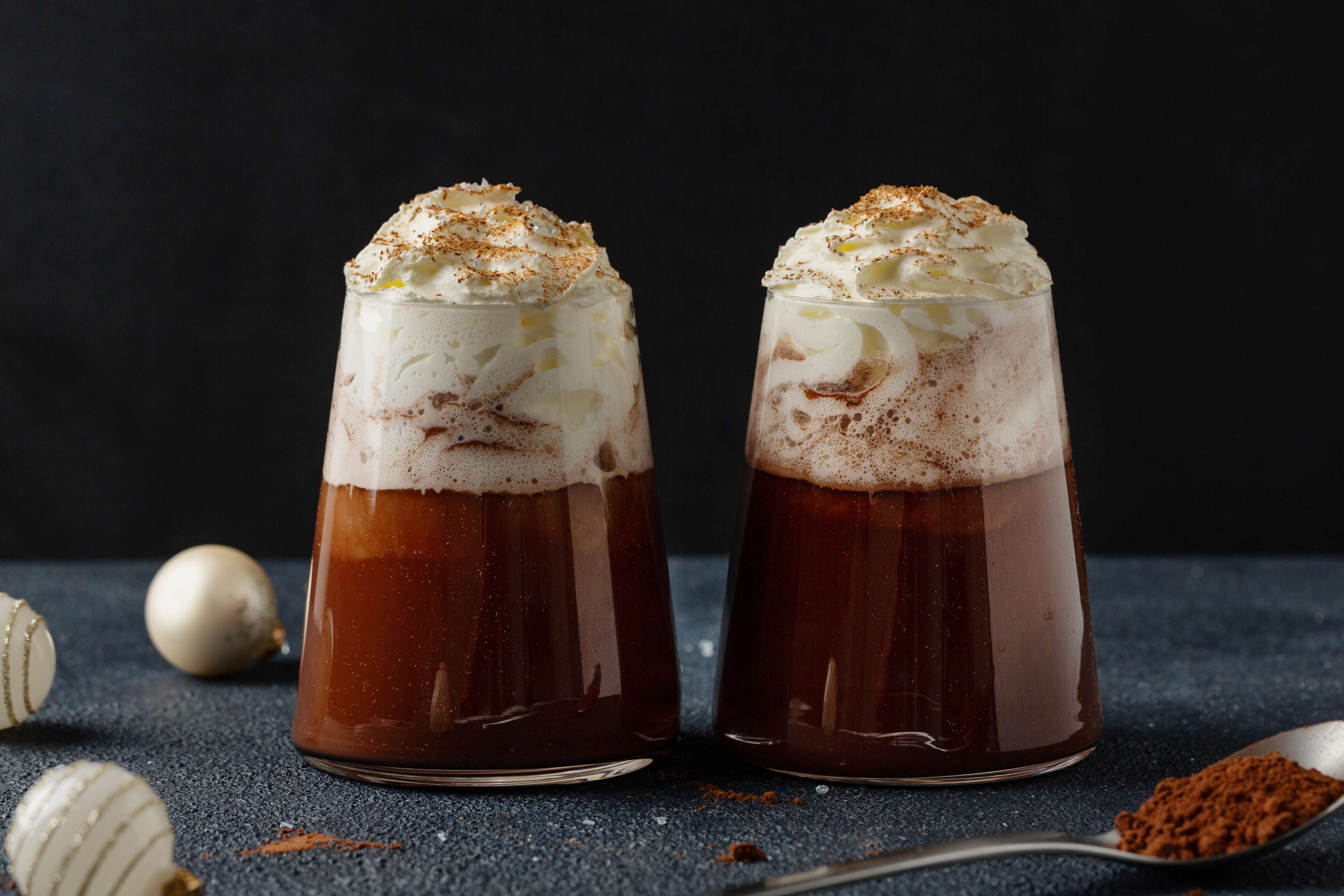 Christmas Delight Recipe
Grate some orange zest in a large glass (100-150 ml of latte macchiato). Prepare the hot chocolate using a milk jug and pour it over the zest inside the glass.
Prepare an espresso or italian moka coffee of a sweet and mild blend with a balanced body, such as our Mokaflor 80/20 Oro blend. Pour it directly into the glass, over the chocolate. Then add the cream that you have whipped separately (or if you have the whipped cream ready).
Finally, you can decorate with chocolate flakes and orange zest.
Viennese coffee
Viennese coffee is one of the Christmas coffees par excellence and also one of the most historic and famous recipes there are!
Invented in the Austrian capital by Franciszek Jerzy Kulczycki, who opened the first café in Vienna in 1683, using coffee beans which had been forgotten by the Ottoman Empire when they retreated. To sweeten the considered bitter drink, he had then added milk and sugar.
Since 2011, the culture of the Viennese café is even considered a UNESCO heritage.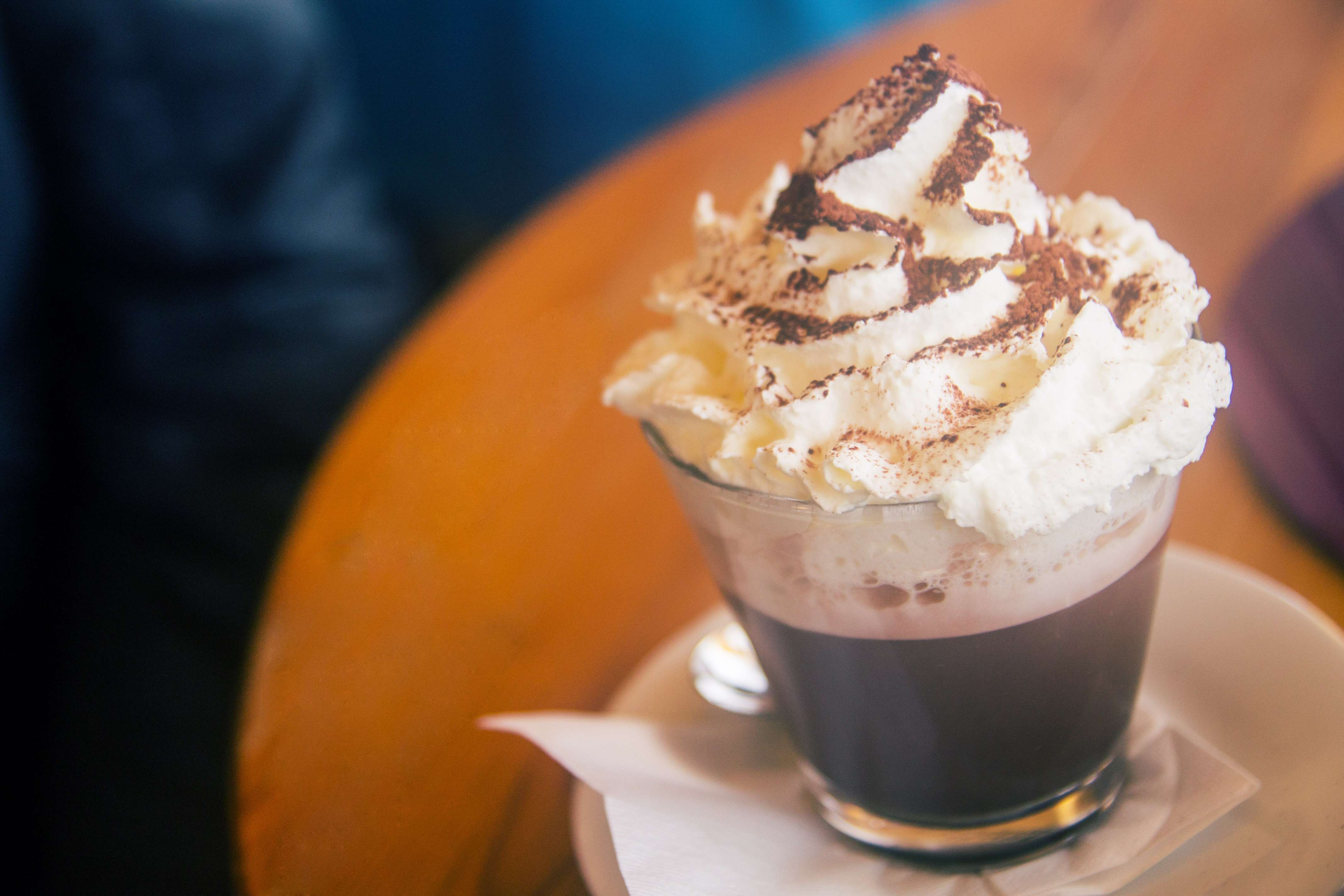 The Viennese coffee recipe
2x espresso coffee (or italian moka coffee) Red Blend Mokaflor 60/40
30g fresh liquid cream (or ready whipped cream)
cocoa powder to your liking
Prepare two espresso or italian moka coffees of a preferably full-bodied and intense blend like our Mokaflor Rossa blend that goes well with the sweet taste of the whipped cream. The latter will be added directly to the coffee and you can finally decorate with cocoa powder.