Mokaflor Farm is the new traceable coffee project for bars. The project seeks to establish a direct link between coffee growers and baristas and coffee lovers who can recognize and appreciate all the flavors of this magnificent cup.
Moreover, the project seeks to unify the market, often polarized between low-quality coffee, which is served in many bars as "just caffeine," and high-quality coffee (Specialty), often incomprehensible to many customers.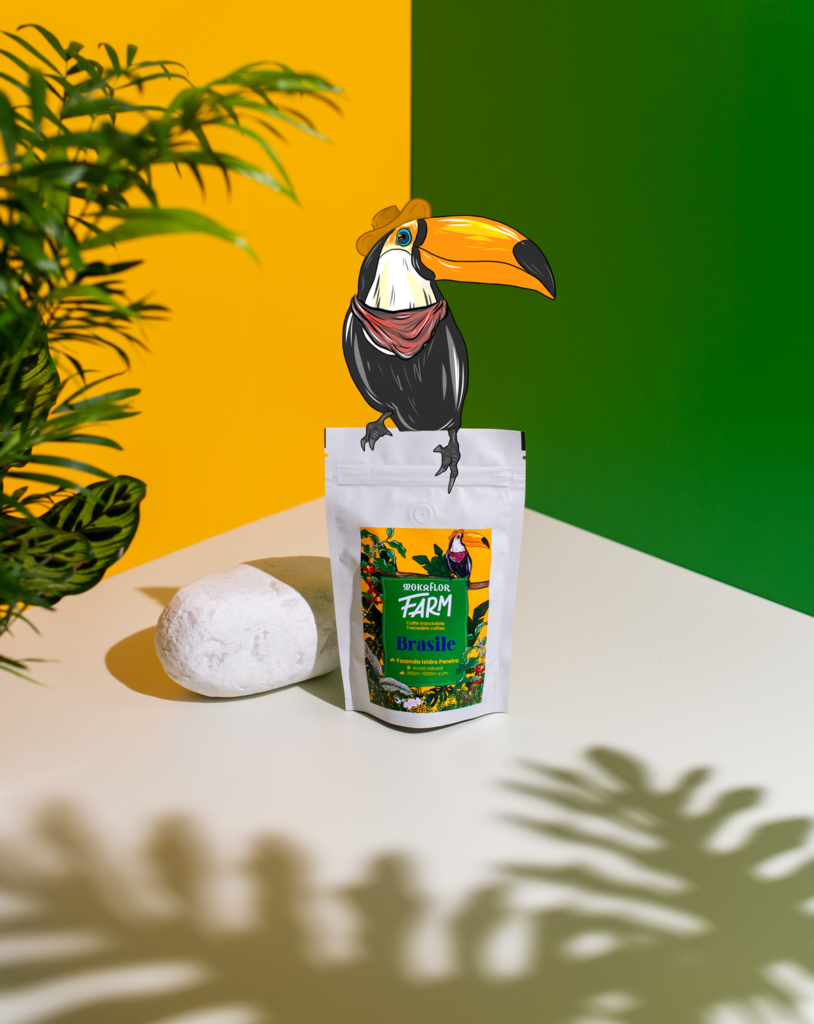 Mokaflor Farm seeks to offer single origins, blends and communication for bars that want to offer a great coffee with a story behind it, without complications, and enjoyable to taste even for those who are just approaching high-quality coffee.
Mokaflor Farm is a natural evolution of our 73 years of experience and attention to selecting the best coffees from around the world. Our strong presence in foreign markets has allowed us to grasp the evolution of espresso in the world and the desire of baristas to better understand coffee origins and to serve traceable coffee, which they can communicate to their customers.
Traceable coffee, for a better production chain
Traceability is an important concept that refers to the possibility of following the entire production chain of a product, up to the field where it was grown. Often, this concept is ignored, and in the world of coffee, attention is often focused on the roasting company, often forgetting that the quality of the best coffees in the world comes from attention, experience, and wisdom of the farmers who grow our dear plant. 
As roasters, we can select and roast coffee to respect the raw material and enhance the organoleptic notes in the cup. Coffee is a long journey, and with the Farm project, we want to give credit to the people who give their daily care to the plantations.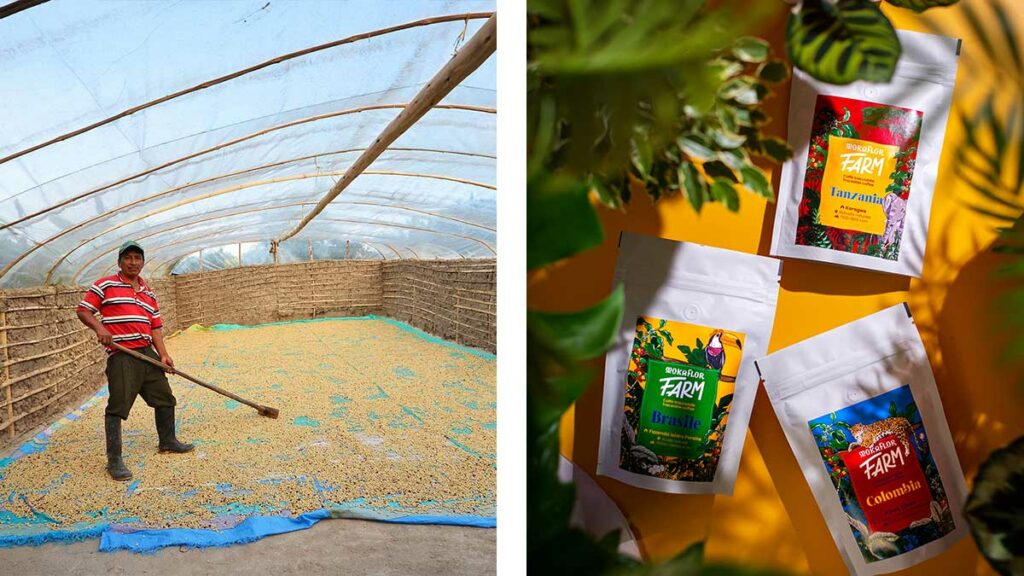 In fact, the world of coffee is experiencing a great evolution and many enthusiasts of this sector are undergoing a radical change. On one hand, we still see a lot of the low-quality "service coffee," devoid of history and values, served in many common bars.
On the other hand, the third-wave of Specialty Coffees, tastewise often quite "extreme" and sometimes acidic, with organoleptic profiles that are incomprehensible to many customers.
For us at Mokaflor, there is a "middle ground," a high-quality coffee, with scents of caramel, chocolate, and citrus, but sweet, not too acidic, enveloping and fragrant. A coffee in which quality is understandable and enjoyable for every customer, a message, in quality and knowledge, that every forward-looking barista will be happy to serve, communicate, tell and taste.
How the Mokaflor Farm line was born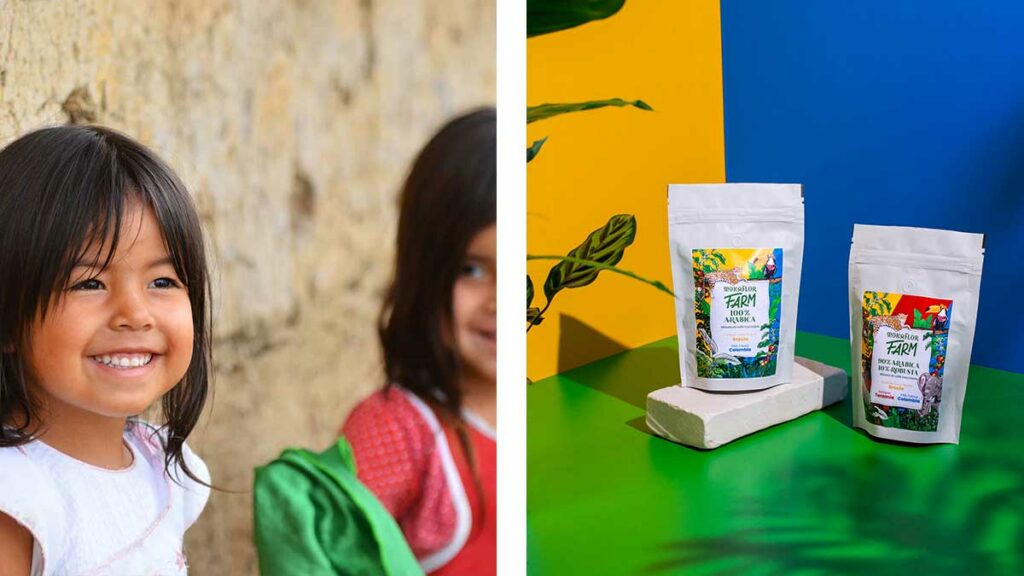 Our trajectory towards creating the Mokaflor Farm line was a natural evolution due to our constant attention to market innovations. For over 70 years, we have focused on producing high-quality Italian blends, but in recent years we have expanded our scope of action by becoming one of the leading online platforms in Italy for specialty coffees, Caffèlab.
The Mokaflor Farm project was born from the collaboration between our Caffèlab team and Espresso Academy, our training center, which developed important skills in the selection of green coffee beans and roasting. We have therefore tried to combine our long experience with the knowledge gained through our collaboration with farmers and growers who've contributed to the creation of our Mokaflor Farm line with their knowledge and daily attention.
The result is: 3 single origins from Colombia, Brazil, and Tanzania, and 2 traceable blends, 90/10 and 100% Arabica. Discover them all in their dedicated section and in our upcoming articles!