Our new specialty coffee Peru Cipizù is part of the new project of 7Elements Peru, the NGO born in the Oxapampa region of Peru, which has been active in the area for a long time to support the Yanesha indigenous community.
7Elements Peru is active with social and training projects, which teach how to cultivate land according to permaculture techniques that provide for agro-ecological management without the use of any type of pesticides, herbicides or non-natural fertilizers.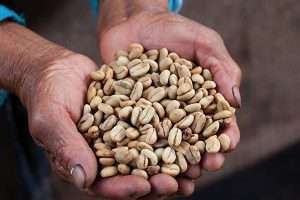 The specialty coffee Peru Cipizù is grown on the Cipizu hill, in the area of the Tsachopen community with the same name, by Miguel Berastegui and Hector "gringo" Bottger, two farmers who live and work on the hill together with their families. It is a batch of Catimor, Catuai and Gran Colombia coffee varieties grown in the shade of American Pine and American Cypress trees which is processed with the washed method and dried at the end of fermentation in solar dryers.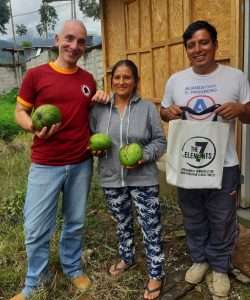 The farmers who are part of the project work sustainably and produce excellent high quality coffee. All plantation activities of this coffee are based on three main ethics:
1 – Earth care
All production is carried out using processing methods which guarantee the protection of the environment with the aim of preserving the soil and biodiversity. This is possible thanks to the avoidance in the use of pesticides, the application of techniques of regenerative soil agriculture, the maintenance of natural conservation areas and reforestation with native forest species.
2 – Personal care
Plantation owners only employ indigenous staff. In addition, collaborations are established with local institutions and with other non-profit associations, which are always linked to public health and education. This contributes to a functioning community and social well-being.
3 – Fair sharing
One of the main ethical basis of the project is an adequate payment for all workers. Local producers are paid with a much higher price than the market price and the Fair Trade pricing (double the 2018/2019 values of Fair Trade). 7Elements then reinvests 10% of the profit in local communities, for example by purchasing materials and equipment or new plants.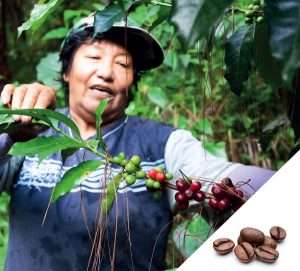 The Cipizù is a coffee with an exceptional sweetness, a balanced fruity acidity, a good body and aromatic notes of almond, molasses and sugar cane juice.
When tasted in cupping according to the SCA protocol, this coffee obtains 86 points.
If you are looking for this lighter roasted coffee for your filter / brewing extractions you can find it here.