We are very glad to introduce our latest Specialty Coffee arrival: Myanmar The Lady. This coffee, grown at 1350/1400 meters of altitude from 51 women in the village of Nwar Ban Gyi in the region of Ywangan, has a cup score of 84,75 given by the SCA (Specialty Coffee Association) and will delight you with hints of citrus, sweet dried fruits and nougat!
MYANMAR IN THE CURRENT SITUATION
Introducing this coffee from Myanmar had a double importance for us, especially in this very delicate historical moment for this country. We chose this coffee first of all for its quality but also for the social importance behind it.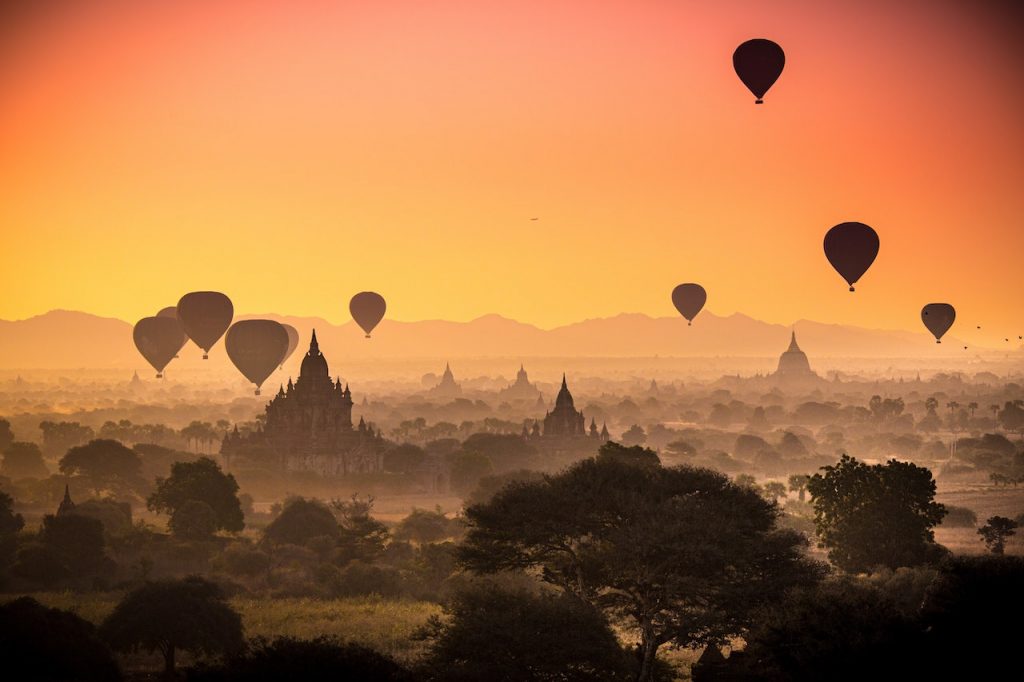 Myanmar has in fact been experiencing very complex social situations for years: child and female exploitation are some of the most delicate topics together with the difficult exportation of goods which is often in the hands of very few.
This is why we decided to promote this coffee only after having personally met, through calls and mails, Thi Ha Gyawalie and Su Nandar Linn, the two young Burmese who carry on this project.
For them, being able to sell their coffees directly abroad, without intermediaries, means giving hope, a perspective to all the women of the Ywangan region.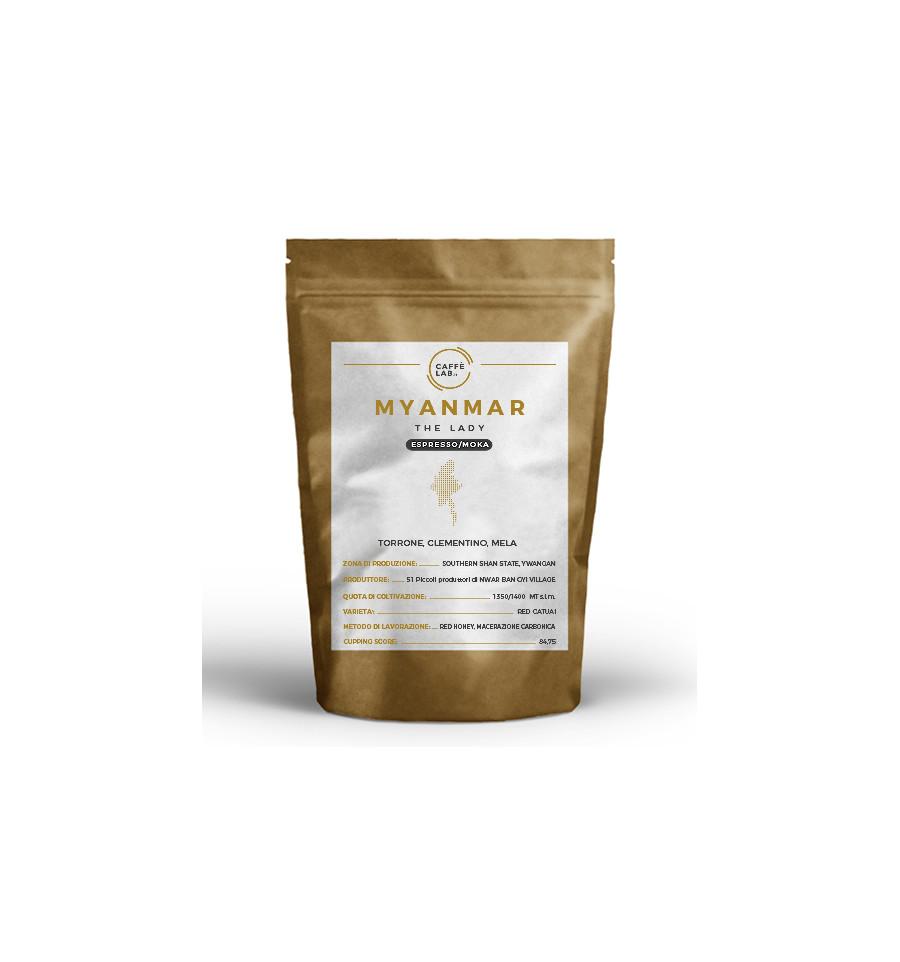 DETAILS OF THIS COFFEE
Production area: Southern Shan State, Ywangan
Producer: 51 Small producers of Nwar Ban Gyi Village
Variety: Red Catuai
Process: Red Honey, Carbonic Maceration
Altitude: 1350/1400 meters above sea level
Cupping Score: 84.75
This is the only one of three batches produced this year to be processed with a particular Honey processing method (find out more about coffee processing methods in this article) which also provides for a carbonic maceration of the fruits.
The coffee cherries, of the Red Catuai variety, are in fact collected by 51 women from the village of Nwar Ban Gyi and processed within 18 hours of harvesting. After a selection in floating tanks, the whole cherries are placed in a 500-liter fermentation tank filled with water with a one-way valve to allow the CO2 to escape.
After 48 hours of fermentation, the saturated water creates foam which begins to come out of the valve; this is the moment that indicates the end of the fermentation. The cherries are then sent to the pulping plant where 75% of the mucilage is removed from the grain which is now ready for drying in 12/14 days.
In the cup we find aromas of citrus, sweet dried fruits and nougat. The malic acidity is well balanced by sweetness and a good body.
Get yours now on our online shop or get in touch with us for wholesale distribution at: info@mokaflor.it.