To get a slightly better feel for our favorite drink, we should take a closer look to its origin: the coffee plant. Just as with any other kind of fruit, there are many varieties of coffee, although they are divided into two main groups: Coffea Arabica and Coffea Canehèphora (Robusta).
In this article, we will first have a look at the different varieties that grow in the country of origin of coffee: Ethiopia. Here many varieties grow naturally, this is the reason why many are not catalogued. They are referred to as Ethiopian Heirloom.
BOURBON
This variety is characterized by the right balance between sweetness and acidity. In 1715 it was introduced on the until then called "Bourbon" island in the Indian Ocean. Around 1860, after being genetically modified, it was brought to Brazil and East Africa as a new variety.
The Bourbon variety is considered a low-success variety because it is very sensible to diseases than other varieties.
CASTILLO
The Castillo has a fruity aroma with a pleasant acidity. This hybrid was developed by Colombia's National Coffee Federation (Cenicafè) when in the 80s and 90s the "Leaf Rust", a fungus that destroyed most of the Colombian plantations, had to be fought. In 2005,  it was finally completely defeated, thanks to this mutation.
CATURRA
The Caturra variety has a pleasant blend of sweetness and acidity, some of which was "inherited" from the Bourbon variety. These characteristics also derive from the high altitudes at which it grows.
The variety was discovered in 1935 near the city of Caturra in Brazil and is considered a genetic mutation of the Bourbon. Today it is distributed throughout Central and South America.
TYPICA
Known for its sweetness and complex acidity, the Typica plant is often referred to as "the noble plant". This also comes from the fact that it was presented by the Dutch in 1714 as a gift to the French. After a long journey to the Caribbean island of Martinique in 1723, today it is a plant that has given life to over 18 million other plants for 50 years.
A common belief is that every coffee cultivated in Central and South America today comes from this plant.
The variety is rarely grown today due to its low yields and its sensibility in catching diseases. Some varieties are Maragogype (Brazil), Kona (Hawaii), Jamaica Blue Mountain, Bergundal (Indonesia), Kent (India), San Ramon (Guatemala), Hidalgo (Mexico).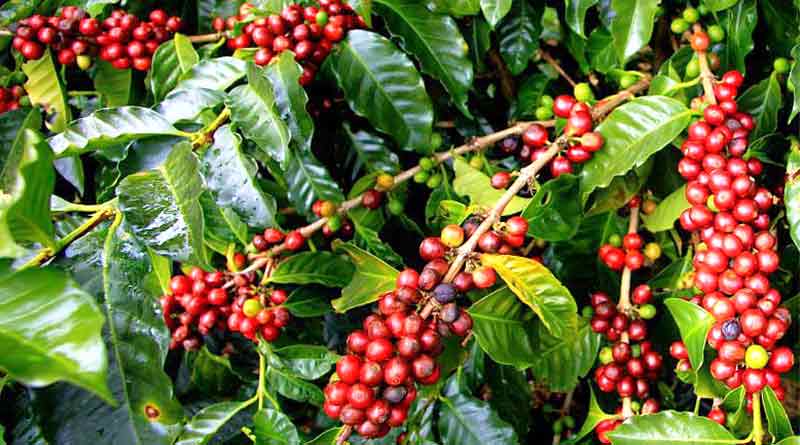 Source: ilcaffeespressoitaliano.com