These small and round coffee beans are grown by women in Rwanda: coffee pearls with an intense aromaticity.
Usually a drupe contains two coffee beans with one convex side and one flat side. In some cases however, only one round grain develops inside the drupe. This type of coffee bean is also called Peaberry.
This lot of coffee is grown in the volcanic mountains of the northern province of Rwanda, in the Gicumbi region. The plant's growing conditions are ideal thanks to the high altitudes, between 1450 and 1500 s.l.m., the excellent soil and a favorable climate. The coffee is processed using the washed method.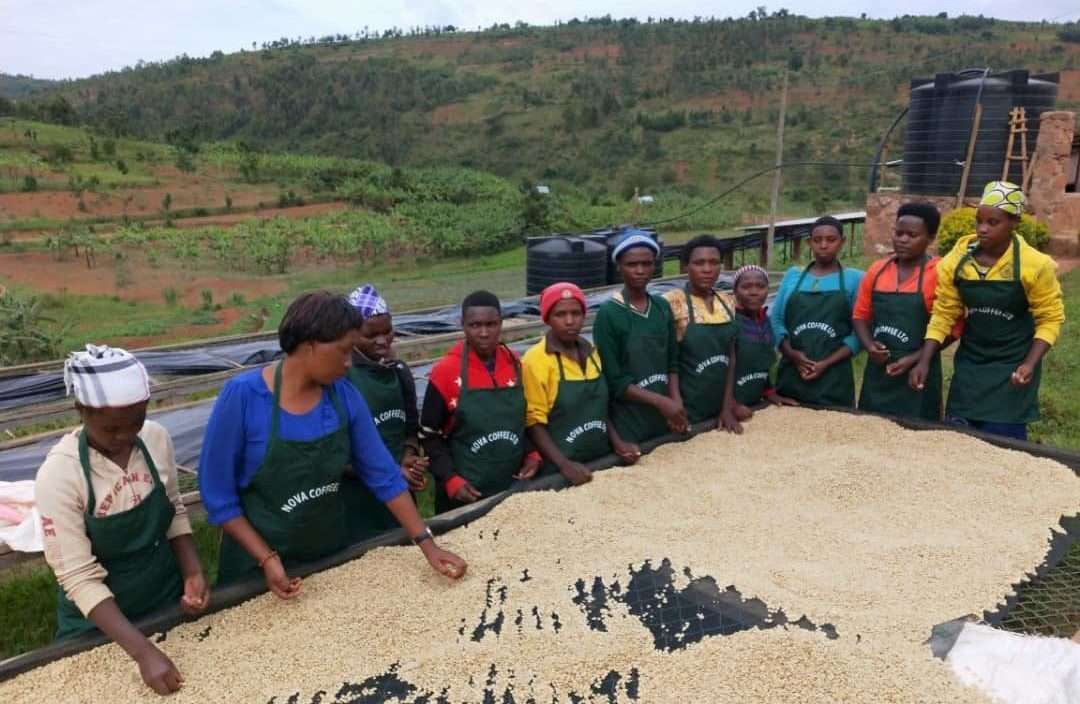 The Rwandan women proudly carry the Nova Cafè project onwards, manually selecting and treating the coffee beans during all stages of processing. The washing station is managed by Agnes Mukamushinja and Felix Hitayezu who purchased the site in 2013, with the intention of increasing the farm's operational and production capacity to help the surrounding community.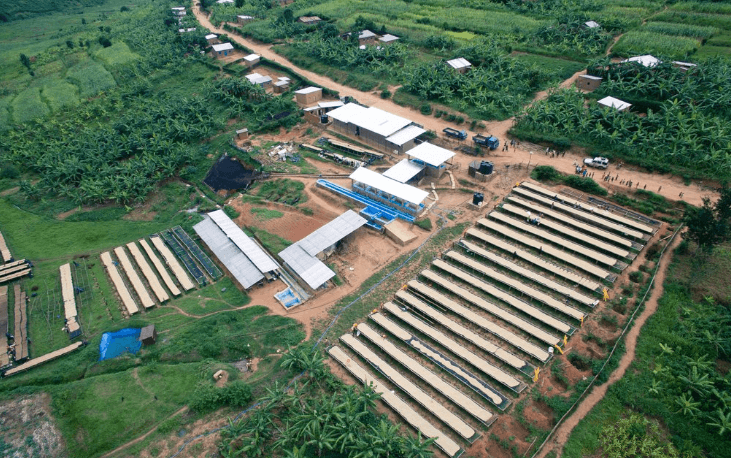 Through the partnership built with the Ruanda Trading Company, Nova Cafè has had the ability to increase efficiency and quality, using its profits to further invest in the production of other farms in the area. After the 2015 season, they were able to install a new pulping machine, new tanks to ferment coffee beans, new drying beds and a high-quality storage warehouse.
The Rwanda Nova Cafè des Mamas is a coffee with aromatic notes of black tea and chocolate. There is a marked citrus acidity, a good sweetness and a light and elegant body.
Support the Nova Cafè Des Mamas project by contributing to the impact and socio-economic development of the area: try it here!