Beware, this is not an espresso nor a filter coffee: it's the Caffè Crema, or Café Crème. The Café Crème or Caffè Crema is an almost unknown coffee drink in Italy, even if it comes from its neighboring country Switzerland and is very popular in the DACH region (Germany, Austria, Switzerland).
It's served in a slightly larger cup than those usually used for cappuccino and is considered to be the counterpart to German filter coffee. As already mentioned, it's not brewed with the filter method, but with the espresso machine.
So let's try to understand what this delicious coffee is, how it's prepared, which are the most suitable coffees to use and its peculiarities.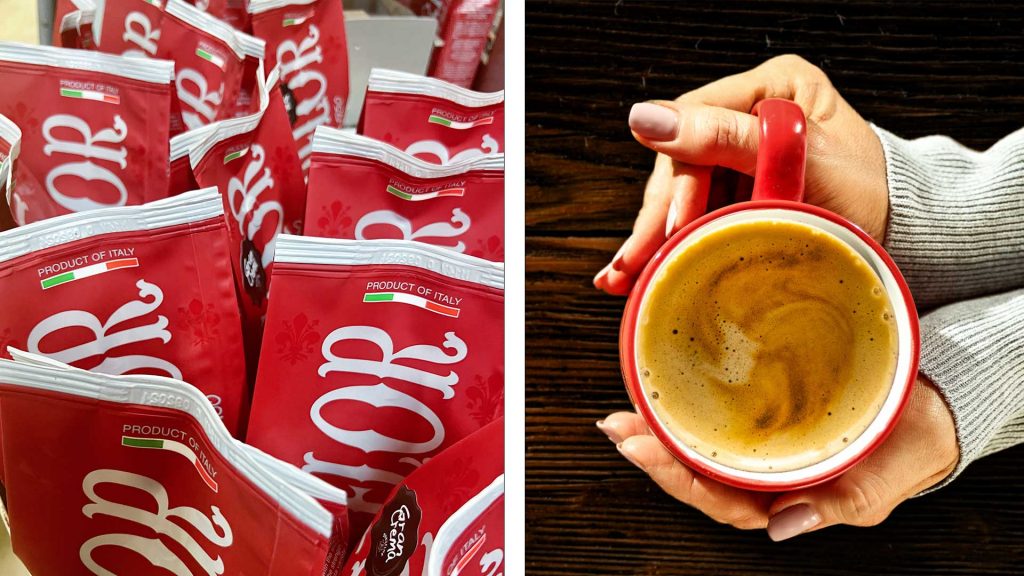 Preparation
The first peculiarity and difference to espresso is the grinding of the beans. For the Café Crème, in fact, a different setting is chosen, with a much larger grain size, almost similar to that of a filter-ground coffee.
The Café Crème is a long coffee extracted with the espresso machine with a double portafilter and a dose of 14/16 grams in 30 seconds. The water pressure must be very high (four times higher than that of a normal espresso) in order to form the characteristic crema.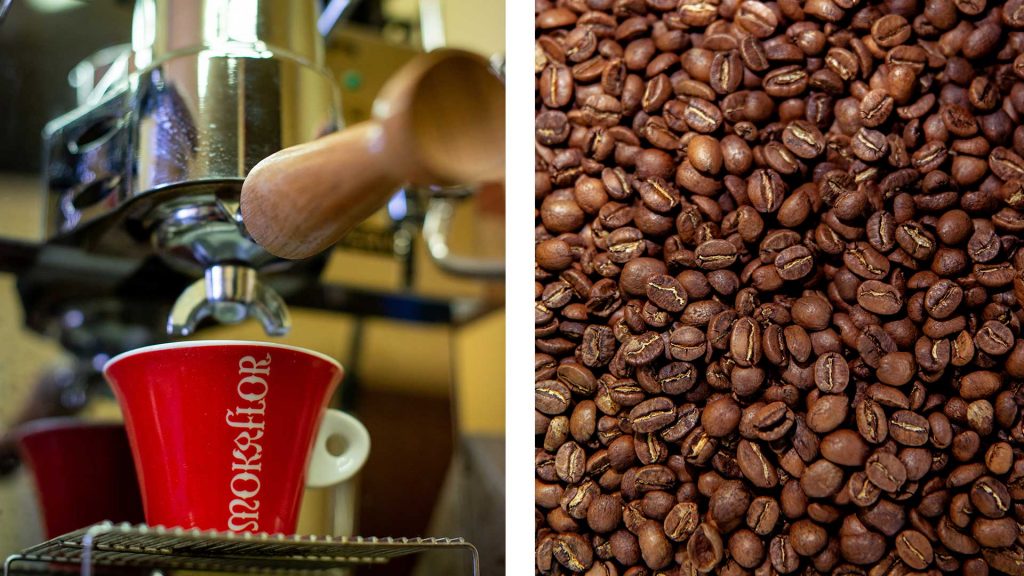 To prepare a Café Crème, light and medium roasts are chosen, similar to Espresso. Blends with Arabica and Robusta are suitable, as they form a nice crema and a pleasant aroma.
Don't confuse Café Crème with American coffee!
While Café Crème and Caffè Americano may seem similar, there are substantial differences. Unlike Café Crème, in fact, American coffee is a normal espresso, which is then diluted with hot water. Sometimes, the ready-made espresso for an American coffee is poured directly into a cup that has already been filled with hot water.
The Gran Crema Mokaflor
Mokaflor has an ideal coffee to make an excellent Café Crème: the Gran Crema Mokaflor. This coffee was created precisely to meet the needs of a very important market to us: the DACH (Germany, Austria, Switzerland).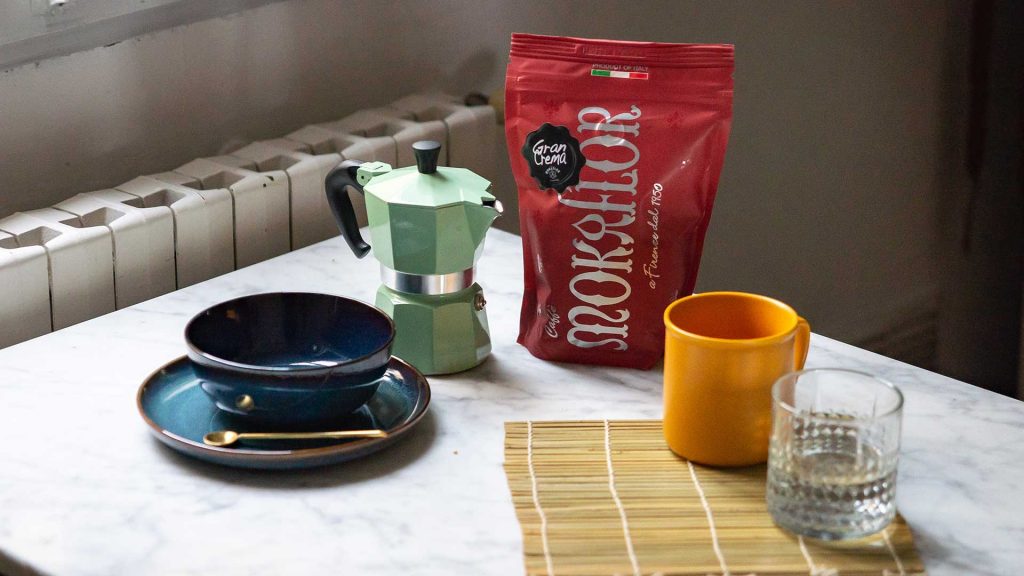 This blend is made of a selection of Arabica varieties: from the Catuaí – Brazilian Caturra of Alta Mogiana, to the Typica – Ethiopian Heirloom and the Honduras Marcala Bourbon Catuai, combined with the washed Robusta from the Karnataka area in India, for a cup of long coffee with a pleasant crema.
This delicate blend is in fact light roasted and therefore also excellent for automatic machines. The Gran Crema is our most suitable blend for filter coffees and Brewing methods such as V60 and French Press.
The taste of Gran Crema Mokaflor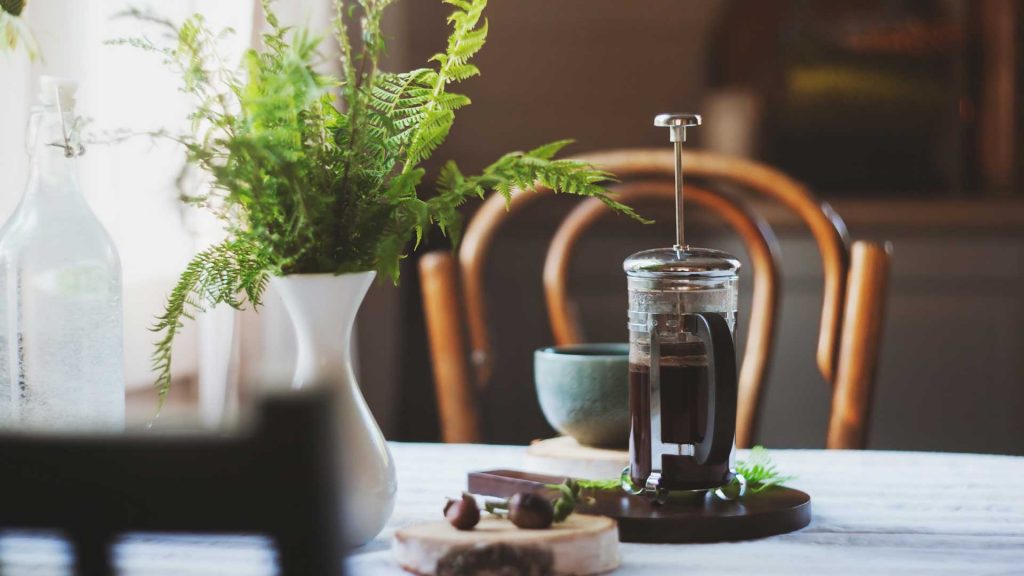 For this evaluation we extracted this blend with a French Press, using a brew ratio of 50 grams per liter at a temperature of 94°C. This coffee has a vanilla, chocolate and light caramel aroma. The acidity is very soft, with a very light and pleasant bitter note. The body has a good structure.
The Gran Crema Mokaflor is available in bags of 250, 500 and 1000 grams.