For a new trip inside of our "Coffee Atlas" this time we are travelling to Central America, and exactly to Guatemala.
If we think of Guatemala, perhaps the Maya, volcanoes and chocolate come to our mind. But if we go into detail, even more amazing things come to light.
Guatemala is a charming country in Central America that covers an area of ​​about 109,000 square meters and is inhabited by about 15 million people. The capital is Guatemala City, the official language is Spanish, the currency Quetzal. But the most important fact is that coffee is grown here which was brought into the country by Jesuits around 1750.
Every year, more than 3,750,000 sacks of coffee are exported, accounting for 2.49% of the gross domestic product. The plants are harvested between September and April and the first exports usually occur in the second half of October. 95% of coffee grown in Guatemala is of the Arabica variety, which is usually processed with the washed method.
Coffee from Guatemala is classified according of the plantations area.  The biggest ones are: Antigua, Atitlan, Acatenango, Coban, San Marcos, Fraijanes and Huehuetenango.
The following seals are used to specify the quality and properties: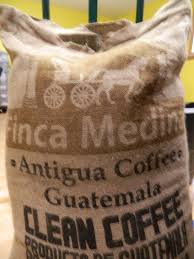 SHB (Strictly Hard Bean), grown at 1300 to 1700 meters above sea level.
HB (Hard Bean), grown at 1220 to 1300 meters above sea level.
Semi Hard Bean, grown at 1050 to 1220 meters above sea level.
Extra Prime, grown between 900 and 1050 meters above sea level.
Prime, grown between 750 and 900 meters above sea level.
Also, very often this coffee is sold under each plantation's name and the raw beans usually have a greenish to blue-gray color.
The coffee from the Antigua region is the most known one in Guatemala. It encloses the regions of Sacatepequez, Acatenengo, S.M. de Jesus, S.M. de Duenas, Antigua and Pastores. It's a coffee with medium grind, very viscous and with a green-blue color. The taste is light, with an excellent body, medium acidity and hints of chocolate.

If you have the chance, go visit this beautiful country where coffee is grown at the foot of volcanoes. In the meanwhile, you can try the Guatemala Antigua Pastores  of our Chiaroscuro line. In both cases, an unforgettable experience!

Author: Simone Celli / ilcaffeespressoitaliano.com